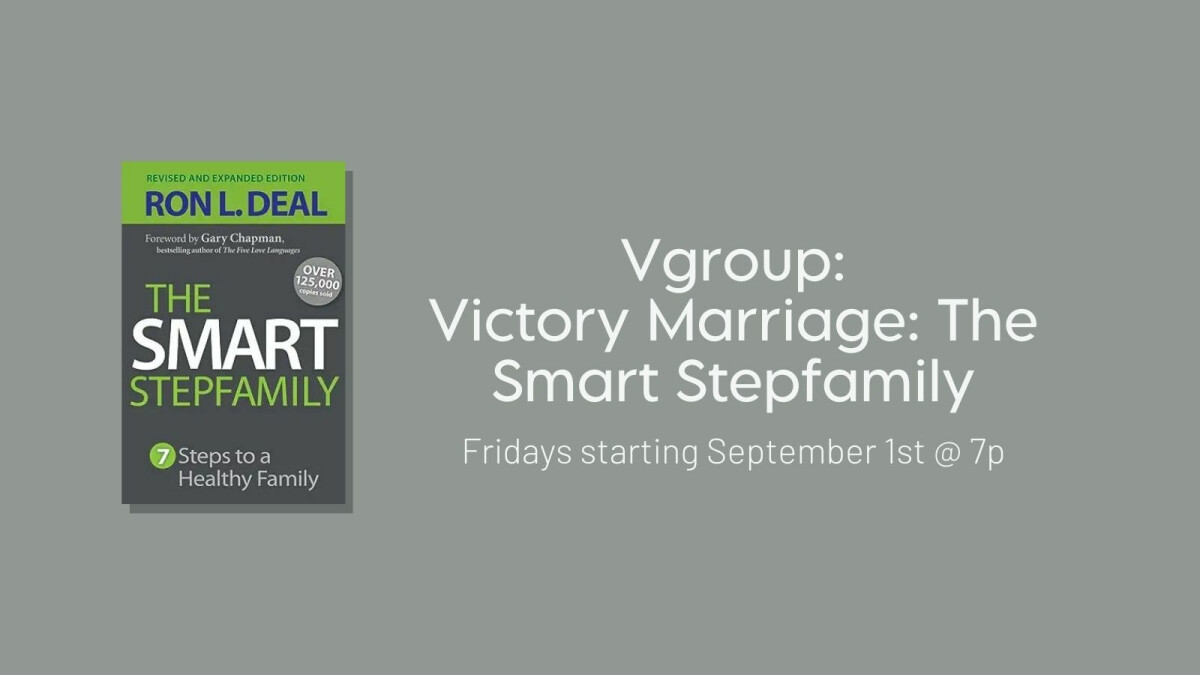 Every Friday, from 09/01/2023 to 10/13/2023, 7:00 PM - 9:00 PM
When stepfamily life gets tough, remaining dedicated to your commitment is a day-to-day decision.
In The Smart Stepfamily, leading expert Ron L. Deal reveals the seven fundamental steps to blended family success and provides practical, realistic solutions to the issues you face as a stepfamily.
The Smart Stepfamily study starts on Friday, September 1st at 7p at Victory*.
What to Expect:
Learn how to communicate effectively with stepchildren and ex-spouses
Solutions for everyday living
Practical tips for raising stepkids
Tools to strengthen your marriage
Cost of material is $30 PER COUPLE**
Material will be distributed at the first meeting
*A detailed schedule of meetings will be shared at the first meeting
**This group is for married and engaged couples in a blended family situation
Questions? Contact Mike + Sharon Gionfriddo.
What is the Victory Marriage Ministry?
The mission of this ministry is to strengthen, transform, and equip marriages to build a solid, Godly foundation based on the covenant of love, forgiveness, respect, and oneness through Jesus Christ. We seek to strengthen and encourage existing marriages utilizing Biblical curriculum. We provide practical tools to equip couples to pursue the Christ-centered marriage God intends for you. Connect with us on Facebook.