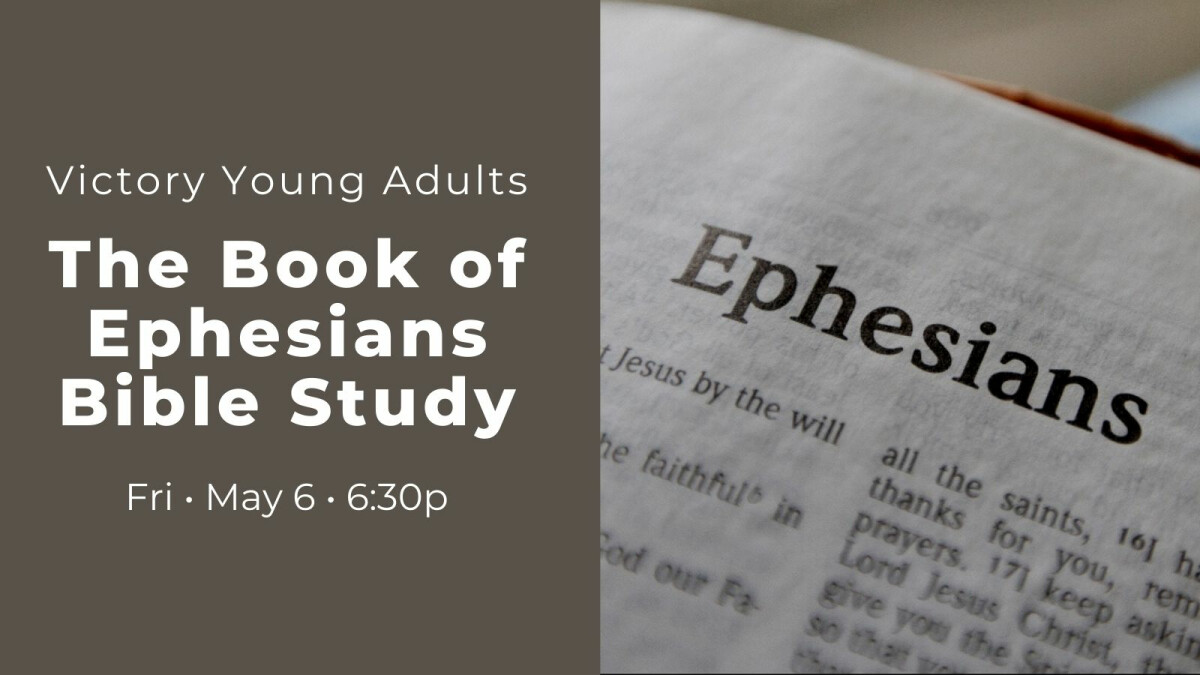 Every Friday, from 05/06/2022 to 05/27/2022, 6:30 PM - 8:30 PM
Take a closer look at Paul's letter to the churches in Ephesus in the Book of Ephesians Bible Study! The group is for Victory Young Adults (18-30) and will meet at Victory Church on Fridays starting May 6th through June 24th* at 6:30p. You will gain knowledge and new perspectives into this epistle.
Please bring a Bible, notebook, and something to write with.
*There will be no class on Friday, June 3rd and Friday, June 10th.
Questions? Contact Josh Jackson or call Victory at 860-346-6771.