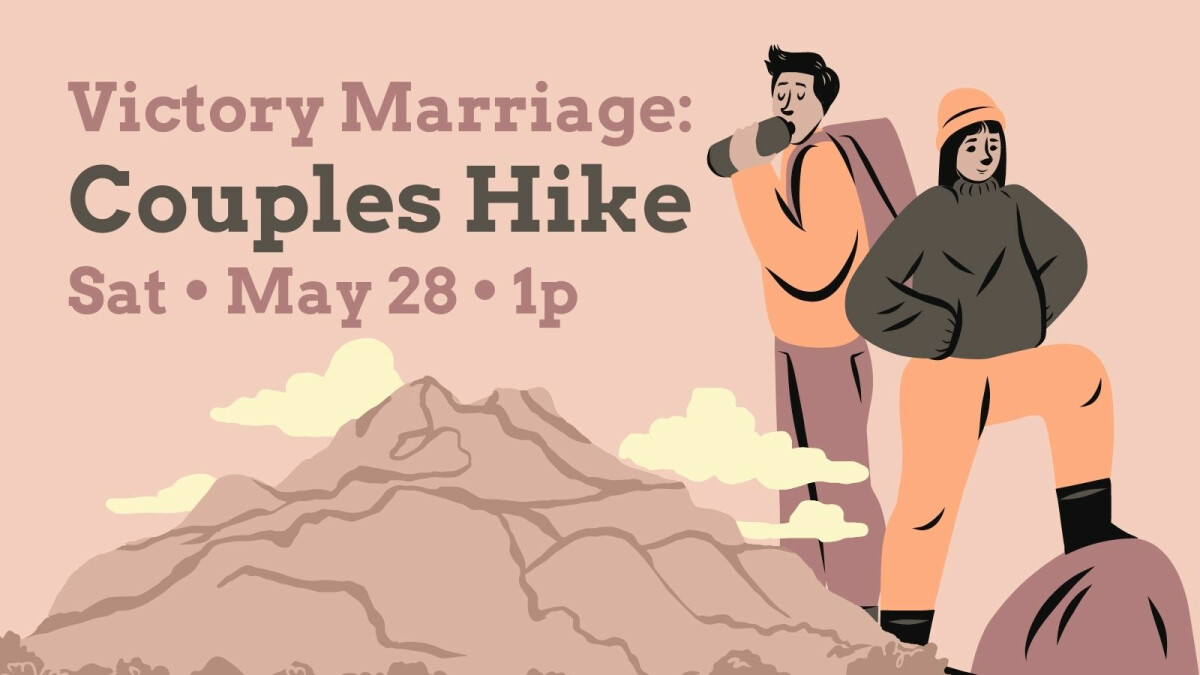 Saturday, May 28, 2022, 1:00 PM - 3:00 PM
Enjoy a time of fellowship, exercise, and breathtaking views on our Couples Hike/Walk* on Saturday, May 28th from 1p-3p! This is a great opportunity to spend quality time with your significant other and get to know other couples who are walking with Christ.
We will meet at Hubbard Park in Meriden** at 1p and walk up to Castle Craig. There are stunning views of Connecticut's mountains and landscape.
Bring snacks and water.
*This event is for married and engaged couples
**Parking lot adjacent to the playground
Questions? Contact Cathie Santiago or call Victory at 860-346-6771.