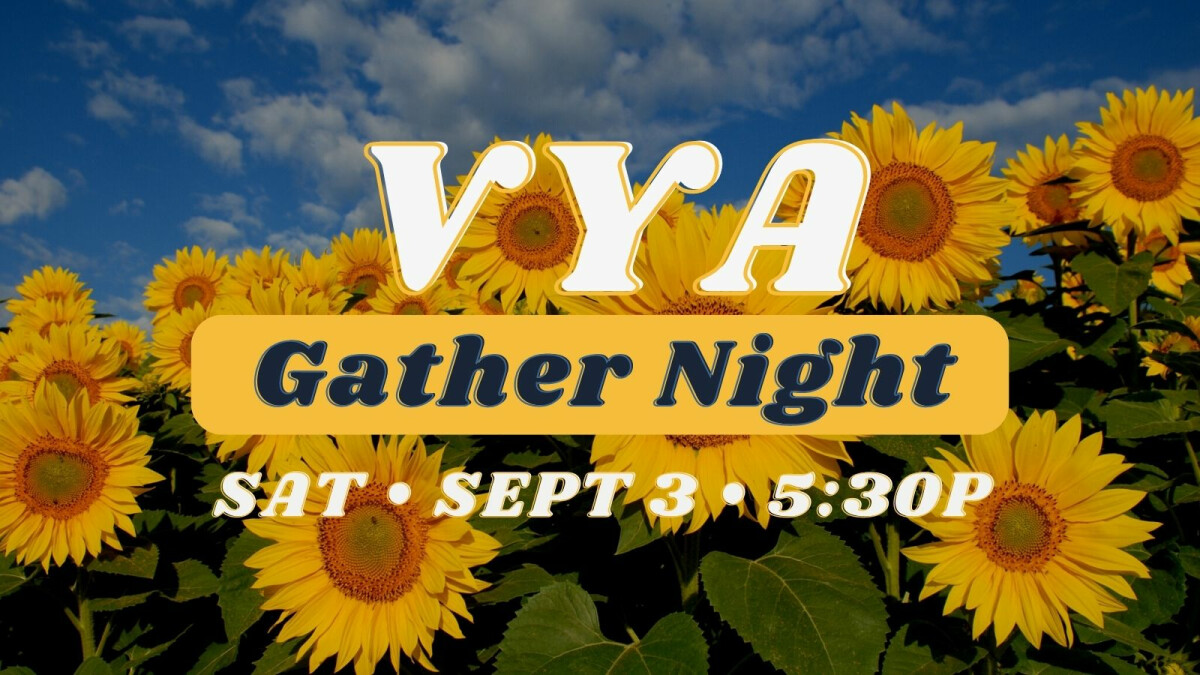 Saturday, September 03, 2022, 5:30 PM - 7:30 PM
Our monthly gather nights provide awesome opportunities to cultivate friendships, grow deeper in our relationship with God, and discover the unique purpose of our callings for God's Kingdom. We're ready, willing, and excited to see all that the Lord has for us with VYA!
Questions? Contact Pastor Petey or call 860-346-6771.
VYA (18-30 years old) are committed to becoming fully-devoted followers of Jesus, growing in relationship with one another, and building the future of VICTORY Church together!
Visit the VYA Facebook group to learn more.