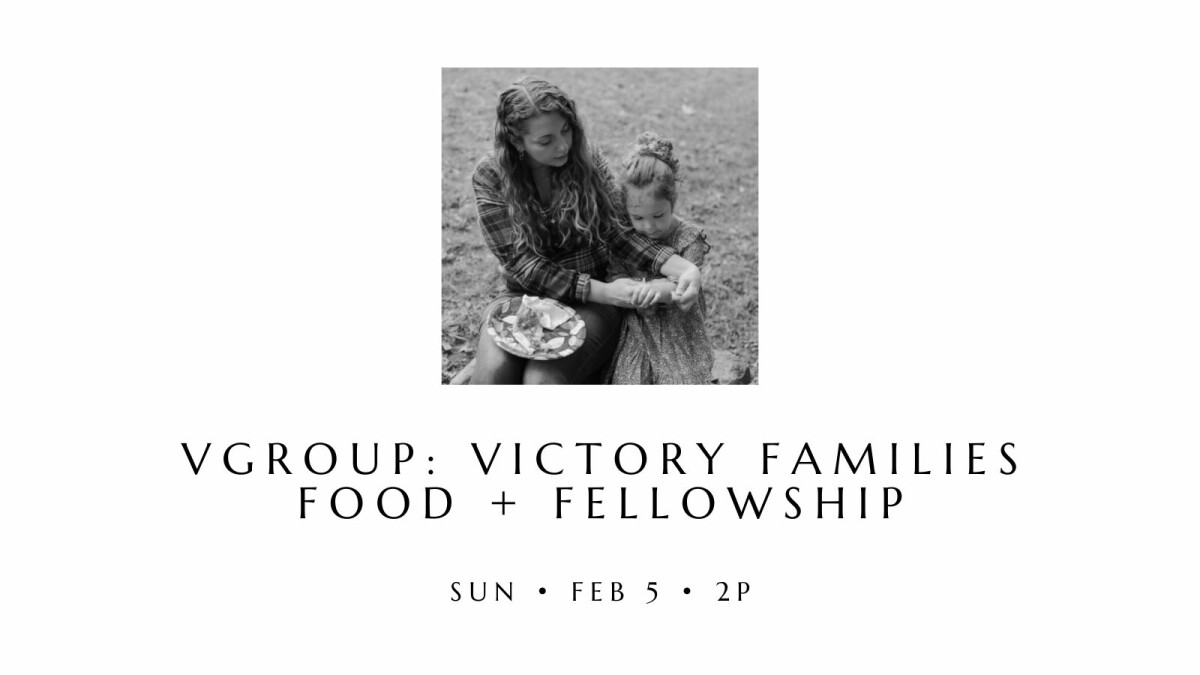 Sunday, February 05, 2023, 2:00 PM - 4:00 PM
Families, we've got a brand new fellowship group one Sunday a month starting in January!
What's a Fellowship group? It's the PERFECT group for those looking for companionship, company, friendly people; a company of equals or friends… So sign up today to make new friends and deeper relationships with the families at Victory over a delicious meal and a time of prayer!
Vgroup Dates*:
Sunday, February 5th, 2023
Sunday, April 16th, 2023
*All begin at 2p
What to Expect:
Delicious food
Time of prayer
Please bring a side dish to share
Anyone with children under 18 is welcome
Children are welcome
This group will meet at Dan and Emily Labieniec's home in Newington; space is limited, so sign up today!
Questions? Contact Emily Labieniec or call Victory at 860-346-6771.
What is Victory Families Ministry?
Victory Families focuses on enriching families from all walks of life through Christ-centered fellowship. Unless noted, MNO is the 3rd Wednesday of each month. Unless noted, DNO is the 1st Wednesday of each month.
Learn more about our future events and stay connected by joining the Victory Families Facebook Group or following them on Instagram today.