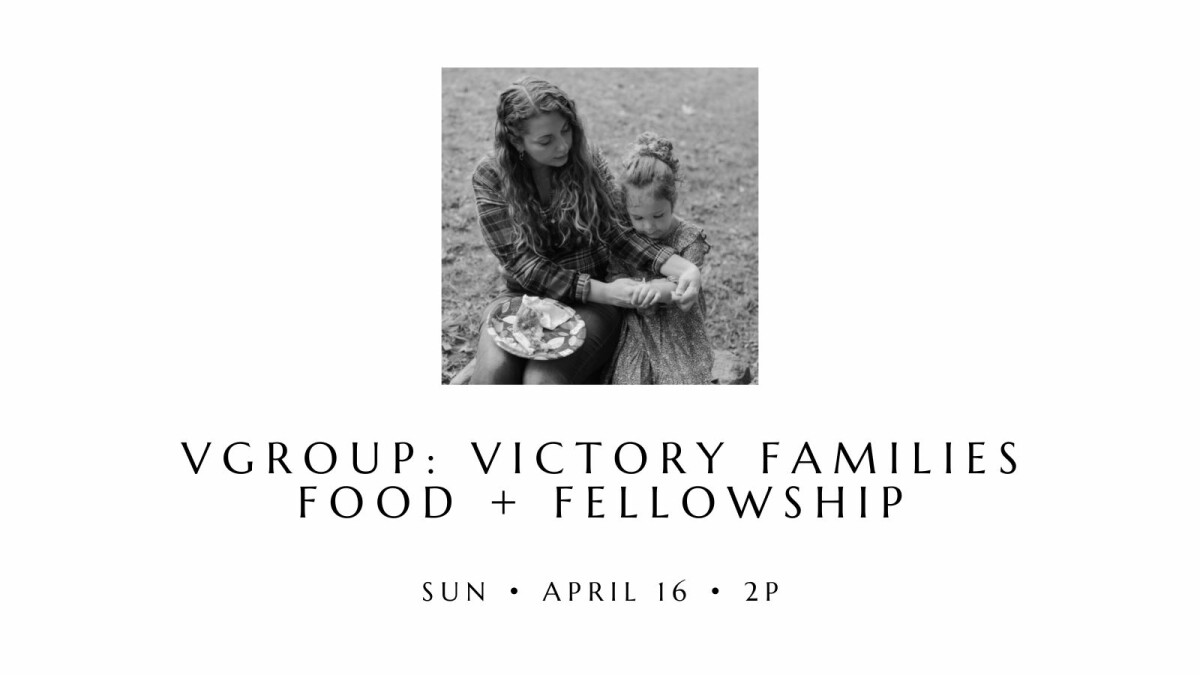 Sunday, April 16, 2023, 2:00 PM - 4:00 PM
Families, there's a fellowship group on Sunday, April 16th at 2p!
What's a Fellowship group? It's the PERFECT group for those looking for companionship, company, friendly people; a company of equals or friends… So sign up today to make new friends and deeper relationships with the families at Victory over a delicious meal and a time of prayer!
What to Expect:
Delicious food
Time of prayer
Please bring a side dish to share
Anyone with children under 18 is welcome
Children are welcome
This group will meet at Dan and Emily Labieniec's home in Newington; space is limited, so sign up today!
Questions? Contact Emily Labieniec or call Victory at 860-346-6771.
What is Victory Families Ministry?
Victory Families focuses on enriching families from all walks of life through Christ-centered fellowship.
Learn more about our future events and stay connected by joining the Victory Families Facebook Group or following them on Instagram today.