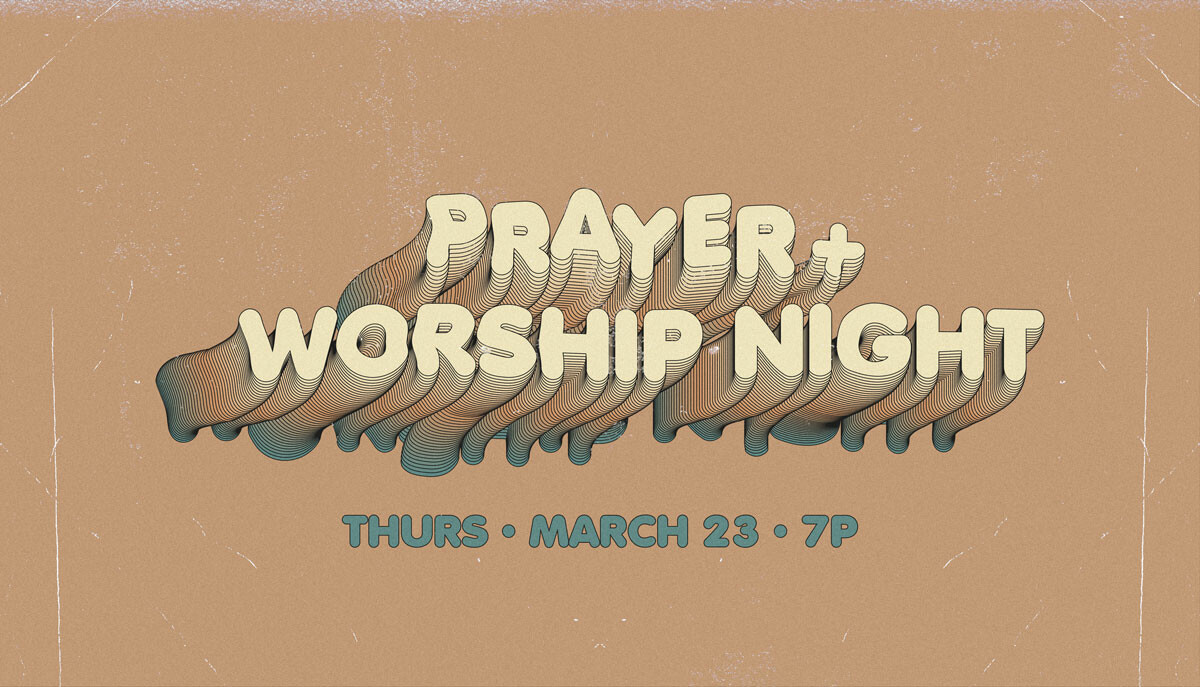 Thursday, March 23, 2023, 7:00 PM - 8:30 PM
Prayer + Worship go hand in hand. That's why we're combining two powerful events on Thursday, March 23rd!
Come out for our Prayer + Worship Night at 7p, immediately followed by 24-hours of intercessory prayer, which will go until 7p on Friday, March 24th. You are also invited to join us in fasting for the day.
Childcare and classes for children 6 months-5th grade will be available for the Prayer + Worship portion of the evening (7p-8:30p).
What to Expect:
Doors open at 6:30p
Profound encounter with God
Sign up for a time to pray after 9p
Questions? Contact Amy Grant or Mario + Cathie Santiago.