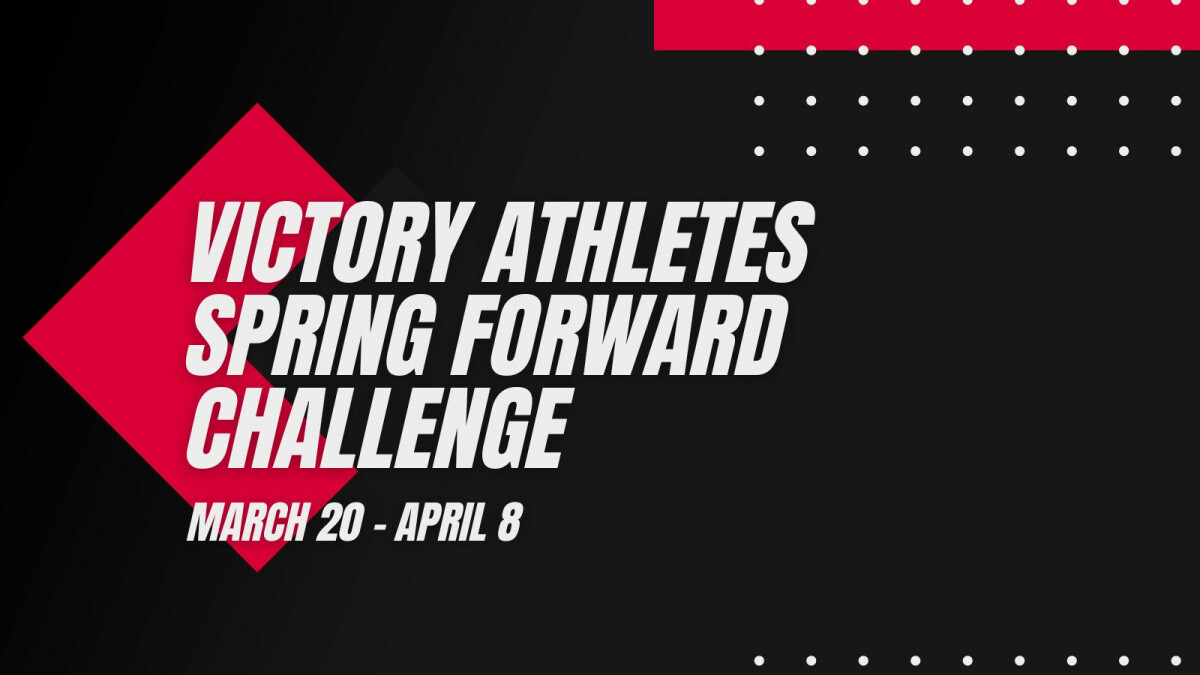 Monday, March 20, 2023 - Saturday, April 08, 2023
The seasons are changing, that means it's time to get outside and get active. Victory Athletes is hosting the Spring Forward Challenge starting on Monday, March 20th and ending on Saturday, April 8th. Please join the challenge by Friday, March 17th so teams can be formed.
Challenge participants will work to accumulate at least 150 minutes of exercise each week by completing the Victory Athletes workouts, walking, running, biking, hiking, or other exercise. Participants will be placed into small groups and will compete against fellow athletes.
To join the challenge, make sure you have the GroupMe app for Apple and Android and click here to join the group.
What to expect:
All fitness levels + abilities are welcome
All communication and meetings will be conducted on the GroupMe app + Zoom
Challenge runs from March 20th-April 8th
There will be a prize for challenge winners!
Open to anyone 16+
Questions? Email Tiffany Finke or call 860-346-6771.
What's Victory Athletes?
The Victory Athletes Ministry exists to utilize athletics to serve the church body and promote the discovery of Jesus. Connect with Victory Athletes on GroupMe for weekly workouts + motivation!