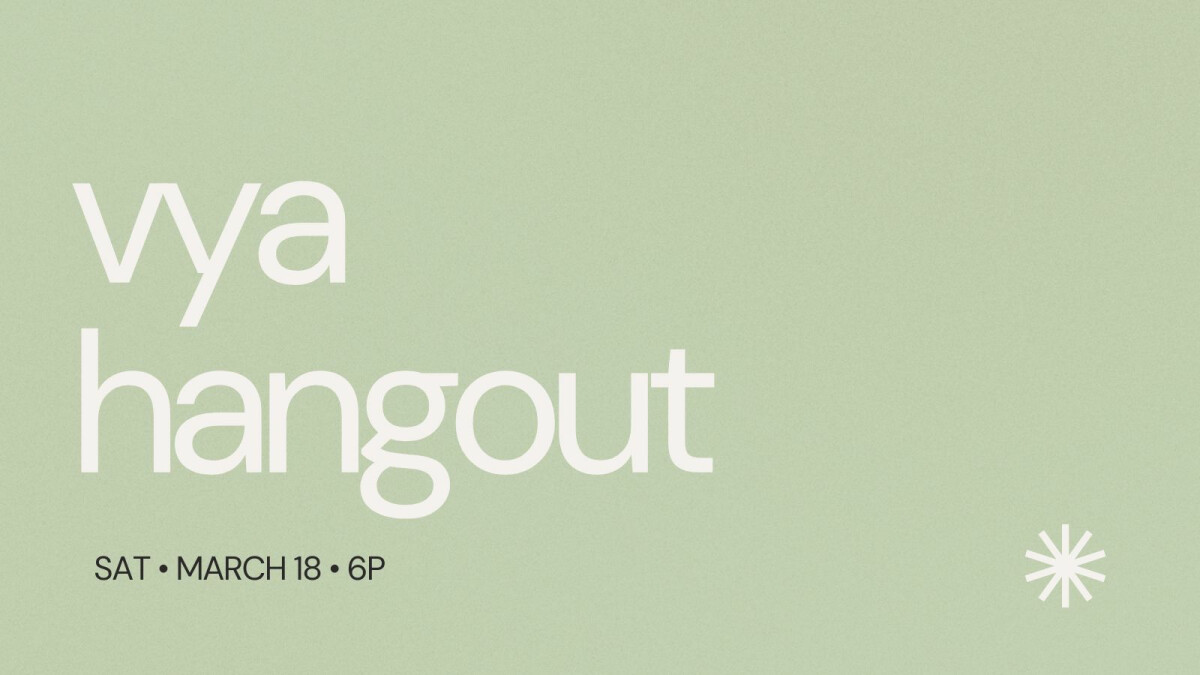 Saturday, March 18, 2023, 6:00 PM - 8:00 PM
The next Victory Young Adults* Hangout is on Saturday, March 18th, from 6p-8. They are meeting at Victory for tasty food and a time of fellowship.
What to expect:
Good food (Please bring a dish to share!)
Laughter + Friendship
Questions? Contact Pastor Petey or call 860-346-6771.
*Adults 18-30.
Connect with VYA Ministry on Instagram!
What's The VYA Ministry?
18 to 20-somethings of Victory Church who are committed to becoming fully-devoted followers of Jesus together. Unless noted, hangouts are every 1st + 3rd Saturday.