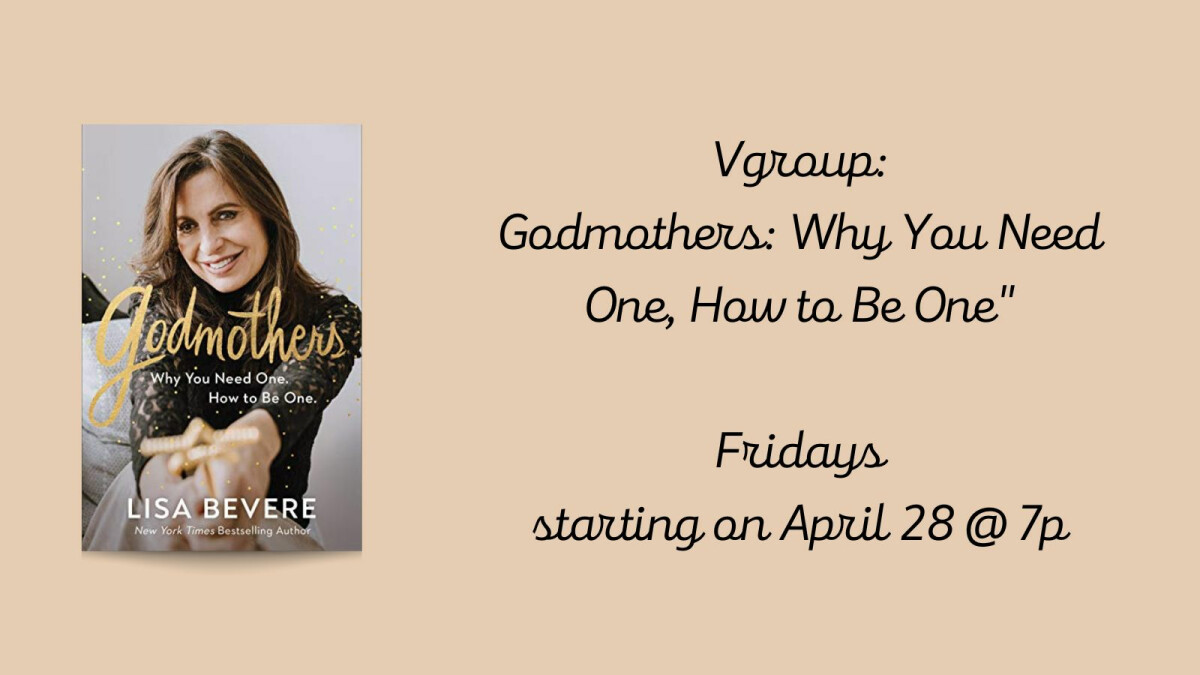 Every Friday, from 04/28/2023 to 06/23/2023, 7:00 PM - 8:30 PM
We all have gaps in our lives, but those spaces are minimized when women connect. "Godmothers: Why You Need One, How to Be One" study by Lisa Bevere will help you transform what you have into what God wants you to have and push you forward during seasons of doubt.
It's time for our relational restoration! Women of ALL AGES are encouraged to attend this Vgroup that will meet at Victory on Fridays* at 7p starting on April 28th - June 23rd.
What to expect:
Small group setting
Wisdom + connection from women from every generation
Material will be provided at the study


Questions? Contact Shannon Hartz.
*A detailed schedule of meetings will be shared at the first meeting
Connect with Victory Women on Facebook + Instagram.
What is the Victory Women's Ministry?
The mission of Victory Women is to Encourage, Equip, and Empower women of all ages to walk in their God-given calling with grace and love for others.