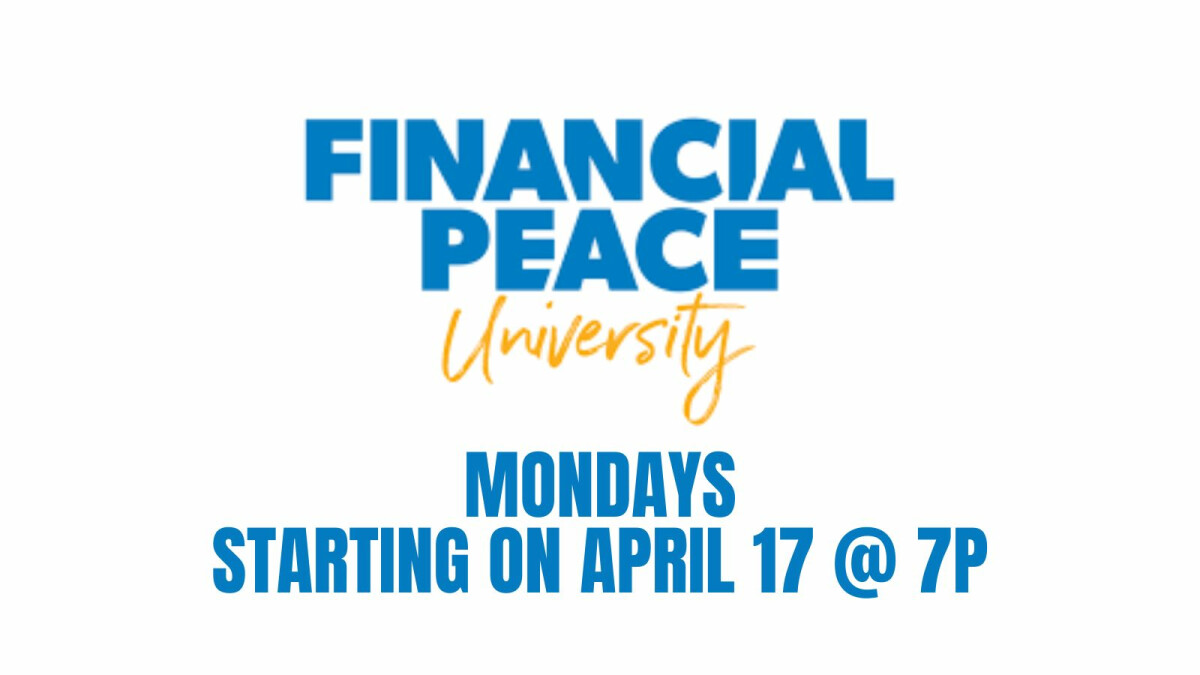 Every Monday, from 04/17/2023 to 06/12/2023, 7:00 PM - 9:00 PM
Experience all God has for you by getting out of debt with Financial Peace University! This 9-week course starts at Victory on Monday, April 17th at 7p and will take you step-by-step to give your finances a total makeover.
The average family taking the course pays off $5,300 in debt and saves $2,700 (singles experience a little less). Don't believe that's possible? Just check out these testimonies from people here at Victory who have taken this course!
What to expect:
You will learn Biblical principles on finances and get practical tools to create a budget, pay off debt, increase saving and giving, have a plan for big purchases, and live like no one else so later you can live and give like no one else!
$79.99 fee includes: 1-year membership to DaveRamsey.com, as well as all books + materials needed for class
SIGN-UP DEADLINE: Sunday, April 16th
Questions? Contact John + Margaret Beauregard or call Victory at 860-346-6771.
*Prices are set by Dave Ramsey and are subject to change. For more information on pricing, please visit ramseysolutions.com.