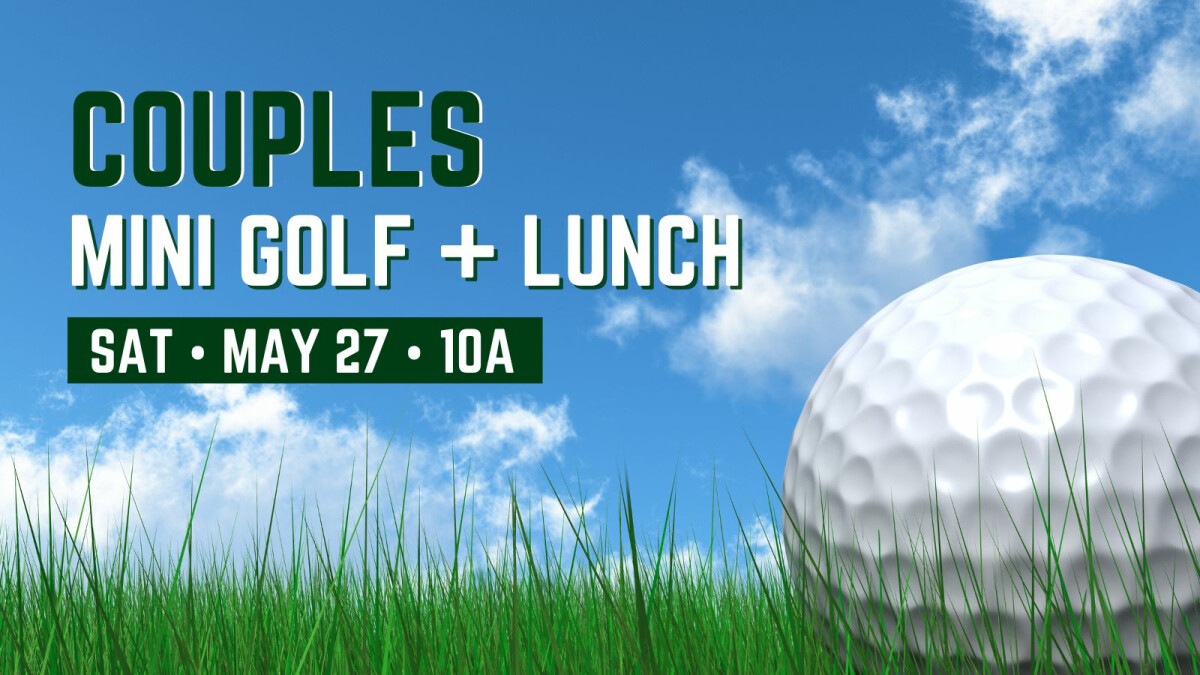 Saturday, May 27, 2023, 10:00 AM - 1:00 PM
FOUR!
Married + engaged couples are invited to come out on Saturday, May 27th, at 10am for a fun time of mini-golf and lunch at Hidden Valley Miniature Golf and Waterfront Grille in Southington.
This is the perfect time to get out with your significant other and get to know other couples at Victory.
What To Expect:
Couples should be prepared to pay for mini golf: $18 CASH per couple
Be prepared to pay for lunch (check out the menu here)
Open to married and engaged couples
Questions? Contact Mario + Cathie Santiago or call Victory at 860-346-6771.
What is the Victory Marriage Ministry? The mission of this ministry is to strengthen, transform, and equip marriages to build a solid, Godly foundation based on the covenant of love, forgiveness, respect, and oneness through Jesus Christ. We seek to strengthen and encourage existing marriages utilizing Biblical curriculum. We provide practical tools to equip couples to pursue the Christ-centered marriage God intends for you. Connect with us on Facebook.