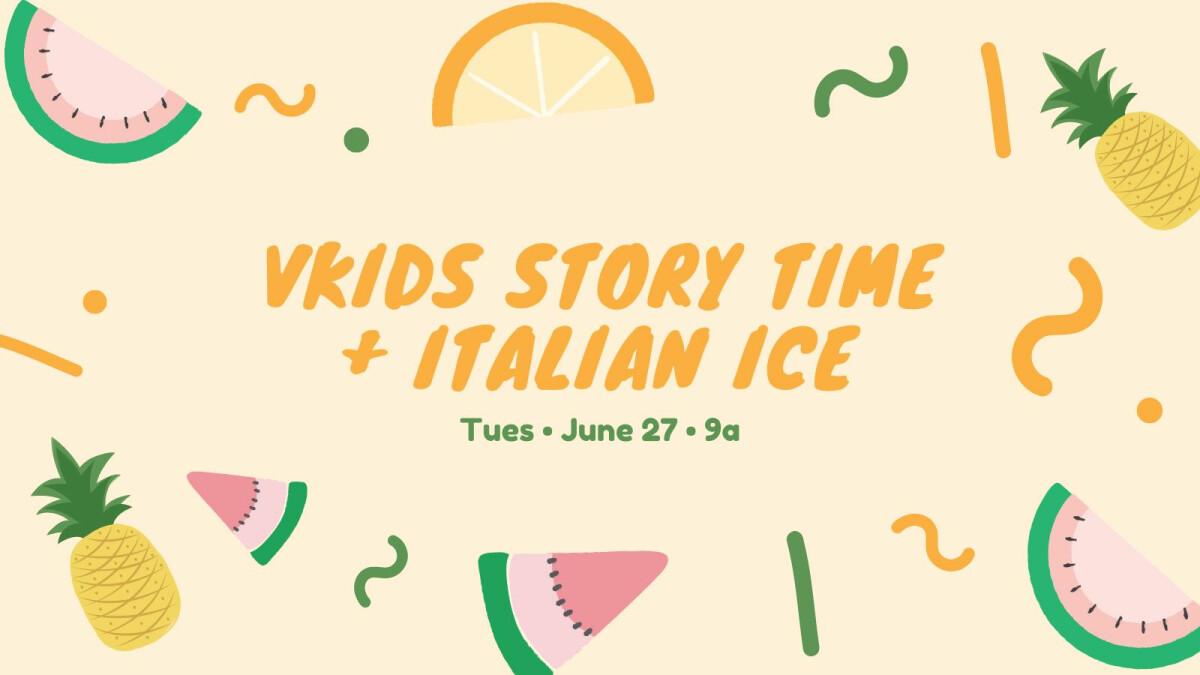 Tuesday, June 27, 2023, 9:00 AM - 11:00 AM
Stay cool, and have a blast! Kids ages 3-12 are invited to join us for Storytime + Italian Ice on Tuesday, June 27th, from 9a-11a. Kids will gather 'round for the epic folklore of "The Tale of Three Trees," and then we will enjoy Italian Ice together.
What to Expect:
Children ages 3-12 can be dropped off as early as 8:45a and picked up promptly by 11a
Kids 2 and under are welcome to join accompanied by their parents
Sign-up is required
Cost is $5 for the first child and $3 for each additional child in the same family
This event is open to any and all parents with children 12 and under. Be sure to sign up and invite your friends!
Questions? Contact Christina Leal.
Connect with the Vkids Ministry on Instagram!
What's the Victory Kids Ministry?
Victory Kids works alongside families in setting a spiritual foundation that will lead a child into a relationship with God through Jesus Christ. We accomplish this mission by loving, teaching, and leading all kids into a life-long relationship with Jesus.