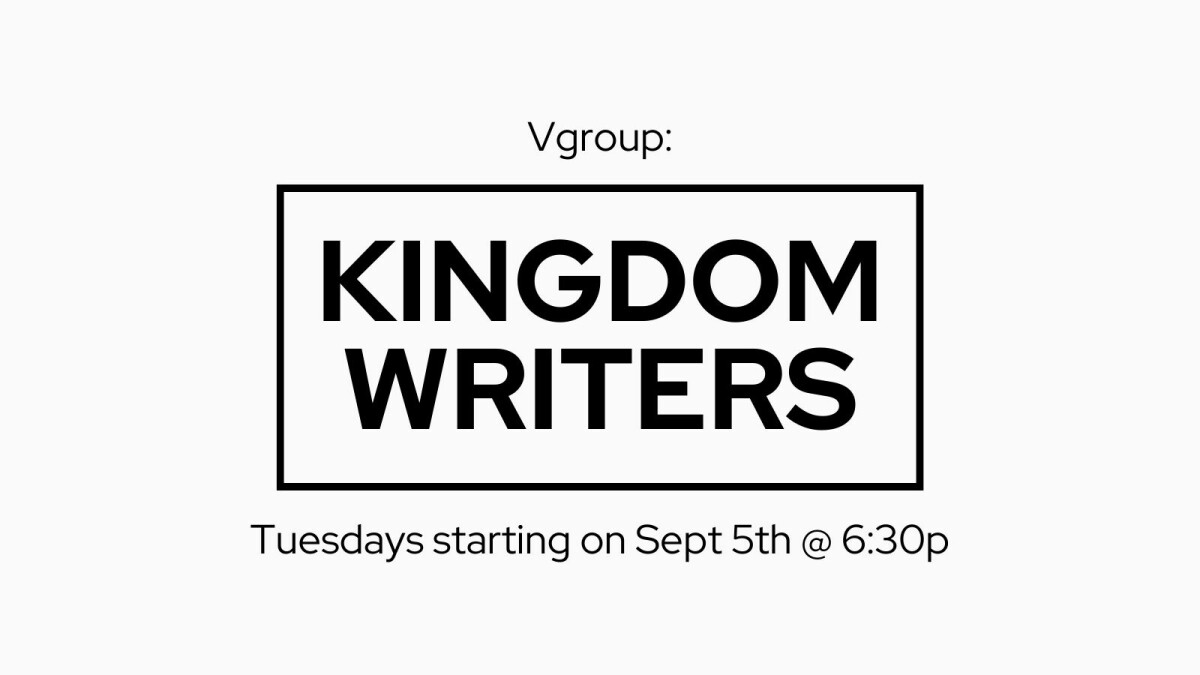 Every other Tuesday, 6:30 PM - 8:00 PM
Are you skilled in the art of writing? Do you want to use that gift to glorify God? If so, Kingdom Writers is perfect for you!
This Vgroup will meet two Tuesdays per month at 6:30p at Victory. The first meeting is Tuesday, September 5th.
What to expect:
Teachings on timely topics related to your writing journey
Time to share your Christ-honoring writings
Encouragement and prayer
Kingdom Writers is the Connecticut chapter of American Christian Writers.
Questions? Contact Mel Tavares.