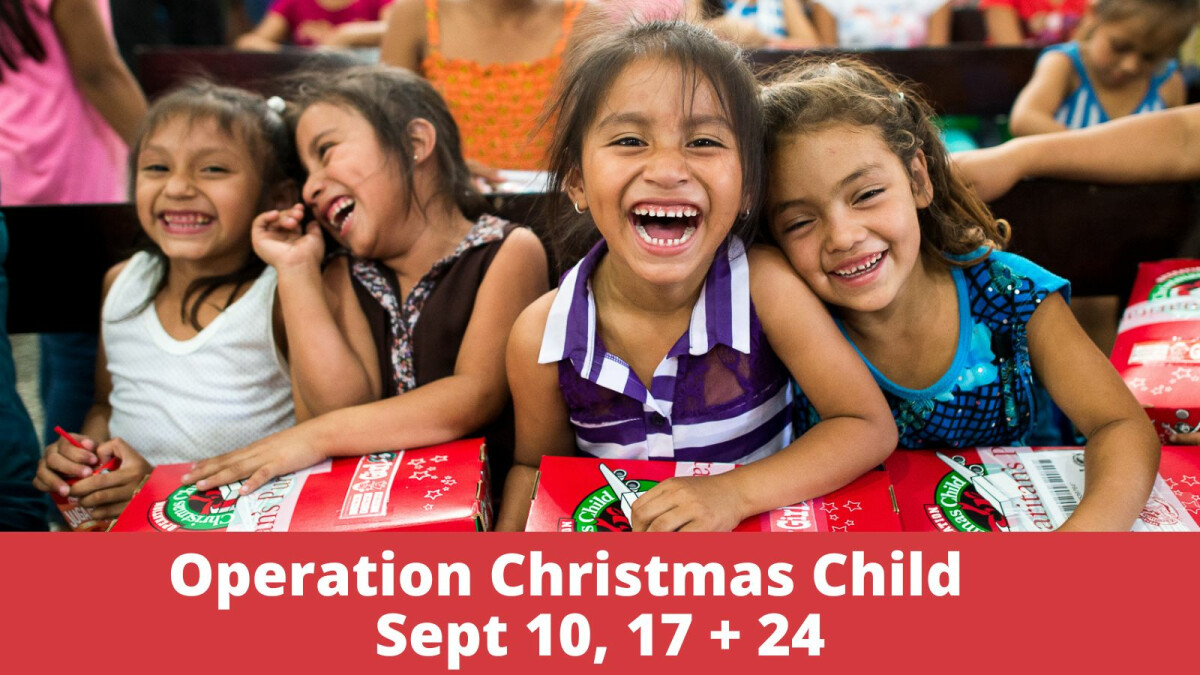 Every Sunday from 09/10/2023 to 09/24/2023
Help share the Gospel with millions of children in need around the world by simply packing a shoebox with school supplies, hygiene items, toys, and other fun items!
This effort is made possible through Operation Christmas Child, a project of Samaritan's Purse. Once the shoeboxes are collected, they are delivered directly to millions of children who may have never received a gift.
After the shoeboxes are delivered, there is a follow-up discipleship program for recipients of shoeboxes where children learn about Christ's love.
Here's how you can help!
Pick up a shoebox from the Operation Christmas Child table in the Fellowship Hall starting September 10th
Pack your shoebox
Return your shoebox to Victory by September 24th
Questions? Contact Sue Lazzari.