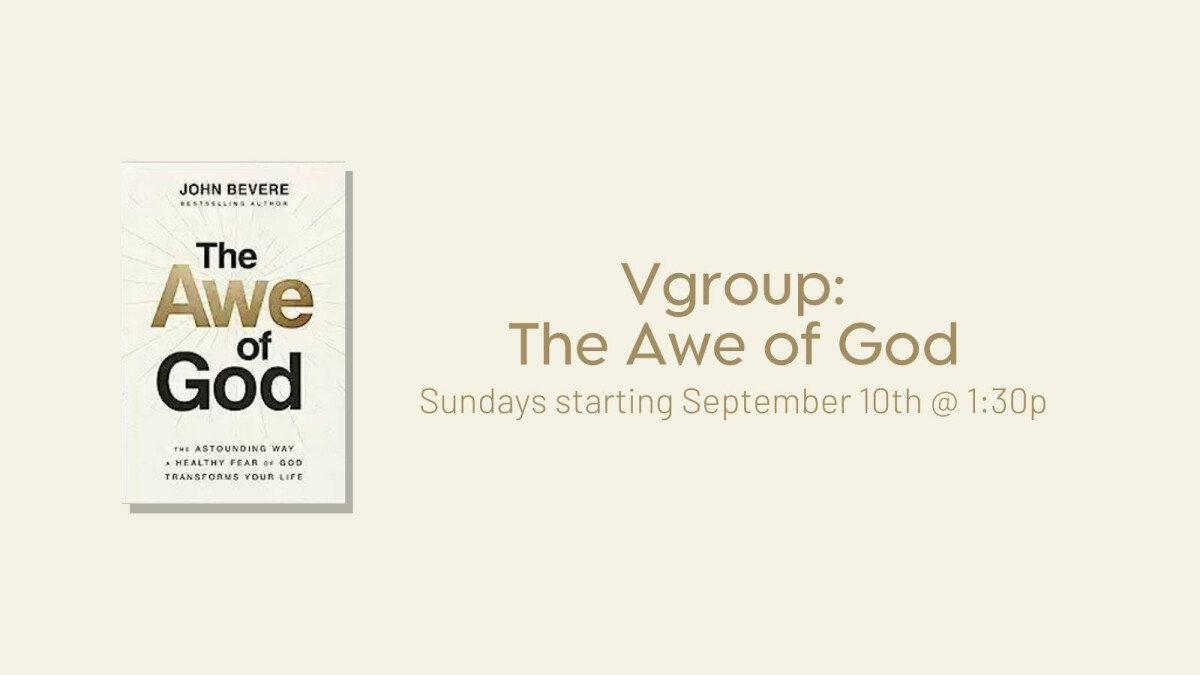 Every Sunday, from 09/10/2023 to 12/03/2023, 1:30 PM - 3:30 PM
Do you long for an intimate relationship with your Creator, but He seems distant? Perhaps it is because something utterly essential is missing—the fear of the Lord. In The Awe of God Vgroup, you will take a fresh look at what it means to live with a Holy Fear.
In The Awe of God, Author, John Bevere invites you to reexamine what it means to work out your salvation with fear and trembling. This healthy, holy, and largely forgotten virtue is the uncommon path to a more fulfilled and fruitful life.
This Vgroup will meet at Steve + Karen Wetherell's home in Middletown on Sundays at 1:30p starting September 10th-December 3rd.
What to expect:
Open to anyone 18+
Small group setting
Opportunity to deepen your understanding and apply what God is teaching you
Questions? Contact Steve + Karen Wetherell.