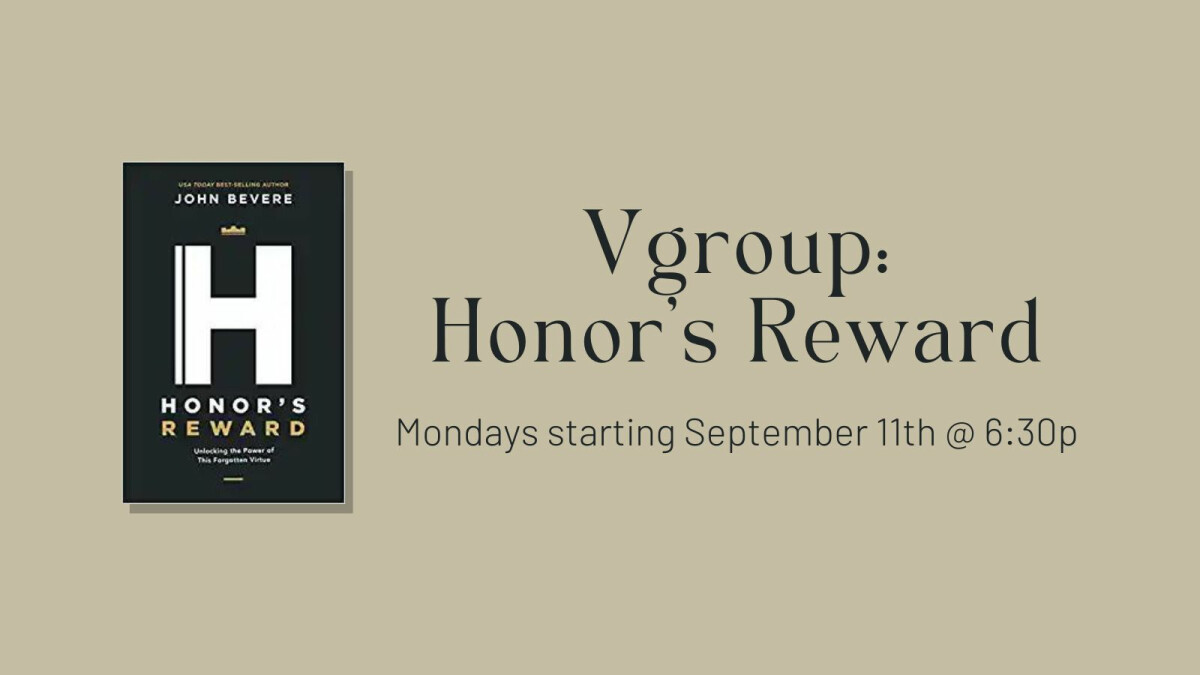 Every Monday, from 09/11/2023 to 11/20/2023, 6:30 PM - 8:00 PM
No Christian wants to place limitations on God, but many of us unknowingly restrict His activity in our lives because we ignore a critical spiritual principle: Honor.
In the Honor's Reward Vgroup, you will learn how embracing the call to honor aligns you with God's value system and positions you to receive all he has for you.
This Vgroup will meet at Victory on Mondays at 6:30p from September 11th to November 20th.
What to expect:
Open to anyone 30+ years old
Small group setting
Questions? Contact Kurt + Karen Wildman.