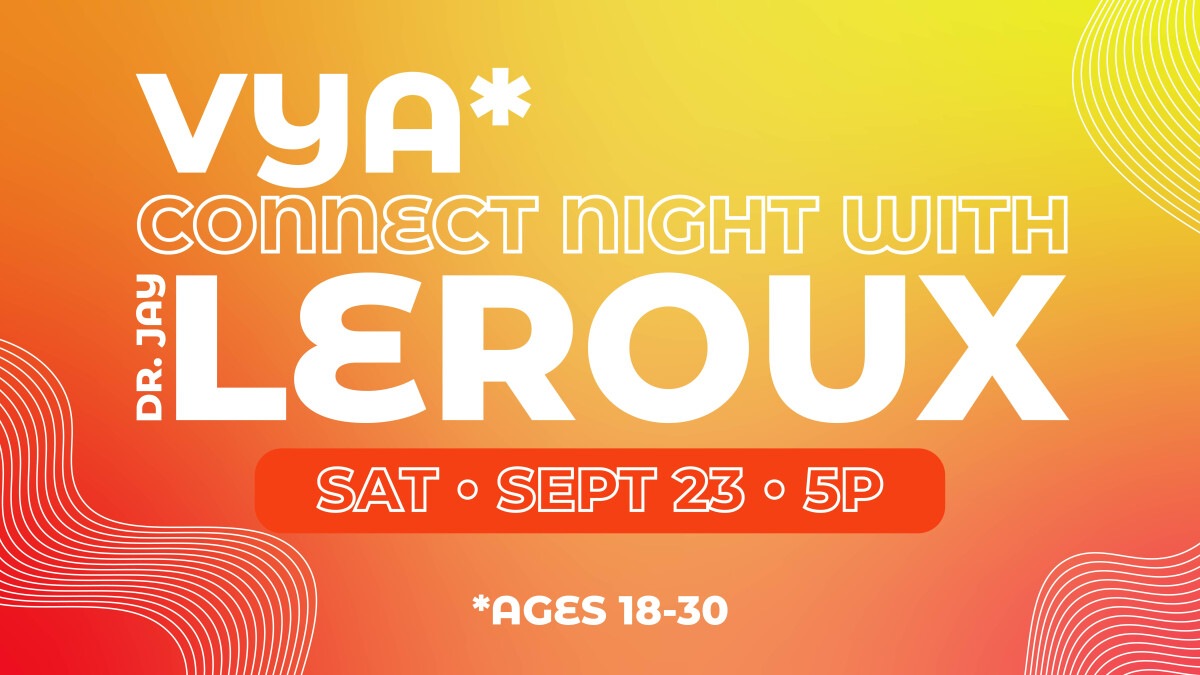 Saturday, September 23, 2023, 5:00 PM - 8:30 PM
Dr. Jay Leroux will minister to the Young Adults* at the next Connect Night on Saturday, September 23rd, from 5p-8:30p! Dr. Jay is a long-time friend and gifted Teacher + Prophet.
This will be an incredible opportunity to cultivate friendships, grow deeper in your relationship with God, and discover the unique purpose of your callings for God's Kingdom.
What to Expect:
Cost is $10 per person for dinner
If you can't make it for dinner, you can attend for free
Worship starts at 6p
Prophetic Ministry
Questions? Contact Pastor Petey.
*Adults 18-30.
Connect with VYA Ministry on Instagram!
What's The VYA Ministry?
18 to 20-somethings of Victory Church who are committed to becoming fully-devoted followers of Jesus together. Unless noted, hangouts are every 1st + 3rd Saturday.