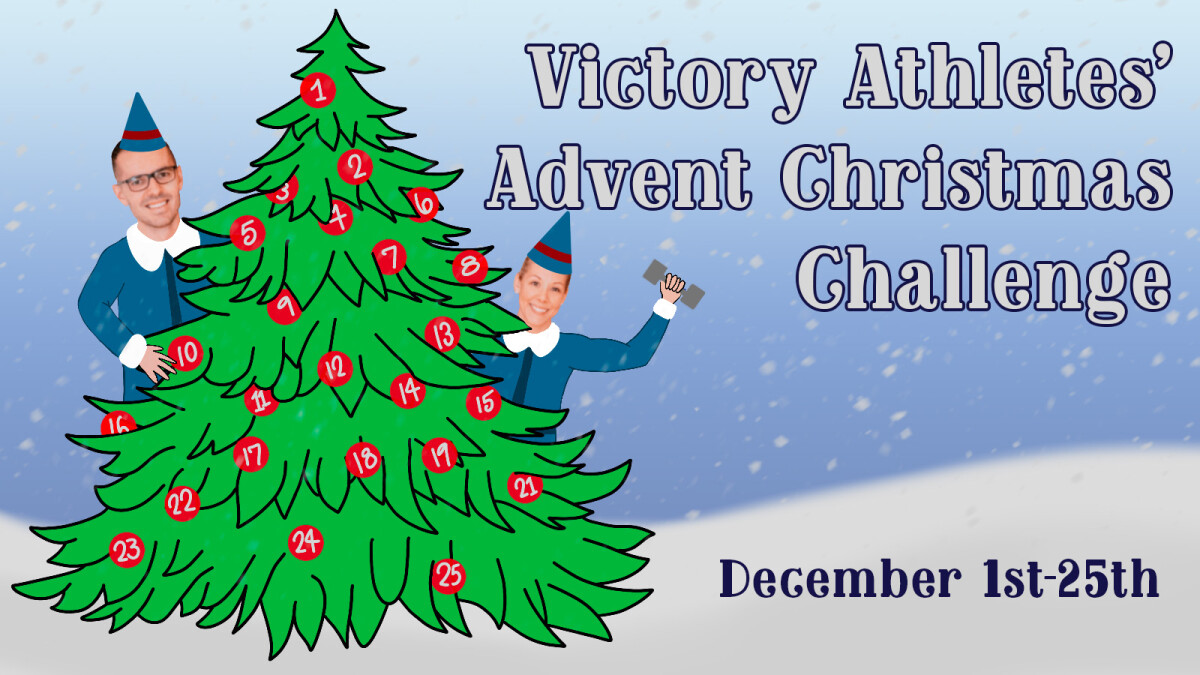 Friday, December 01, 2023
Cookies, parties, chocolates, and Holiday meals… OH MY!
By December, we are WAY off our diet plans. If you're feeling like you're not the best version of yourself, join the Victory Athletes as they countdown the 25 days until Christmas with an Advent Challenge!
Starting December 1st through December 25th, you will challenge your strengths and abilities by completing a physical activity. When daily challenges are completed, you will be entered to win the Prize of the Day.
What to expect:
All fitness levels + abilities are welcome
Workouts on Monday, Wednesday, and Saturday
Prizes!
All communication and meetings will be conducted on the GroupMe app + Zoom
Sign up deadline is November 28th
Sign up on GroupMe
You will be challenged to push yourself out of your comfort zone through physical exercise
Questions? Contact or Tiffany Finke.
What is Victory Athletes?
The Victory Athletes Ministry exists to utilize athletics to serve the church body and promote the discovery of Jesus. Connect with Victory Athletes on GroupMe for weekly workouts + motivation!