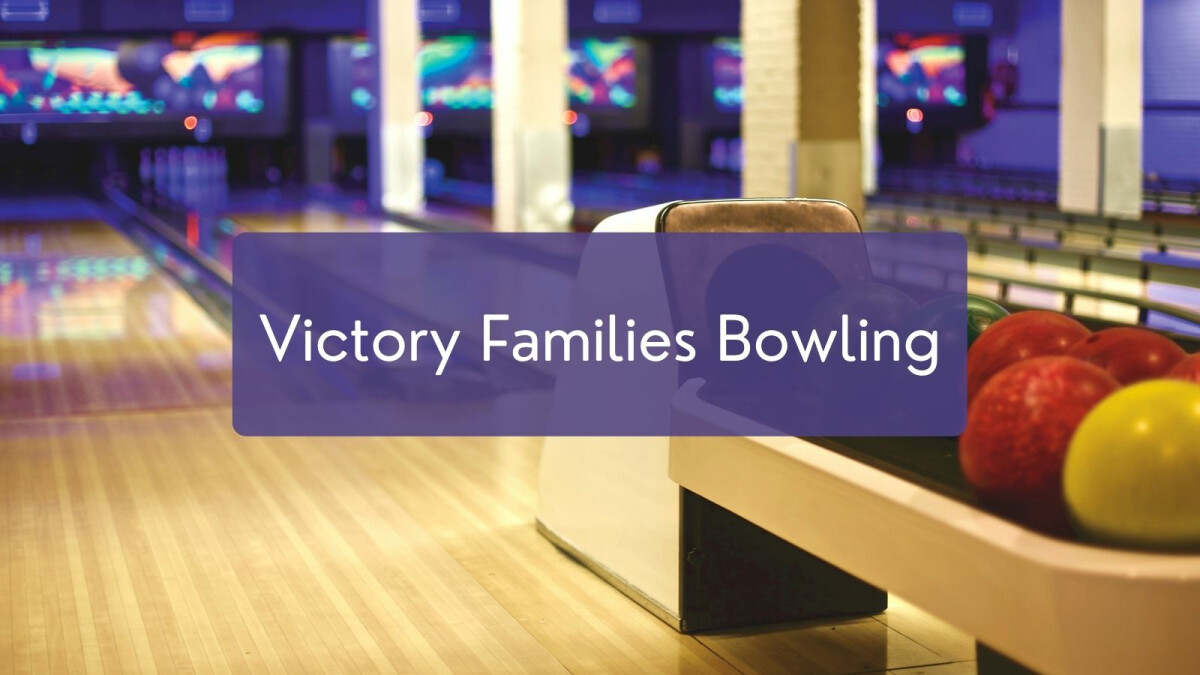 Saturday, February 19, 2022, 11:00 AM - 1:00 PM
Victory Families, with school-aged children, are you ready to take down some bowling pins? Come on out and join us at Ducks on the Ave in Hartford, CT on February 19th from 11a-1p.
What to expect:
Great fun and fellowship
Opportunities to make some friends
Cost: 1st game + pizza is covered for your family
To learn more about the venue, visit ducksontheave.com.
Questions? Contact Emily Labieniec or call 860-346-6771.
Victory Families' events are for families with children 18 and younger.
Stop by our Families' Facebook Group for details on upcoming events.