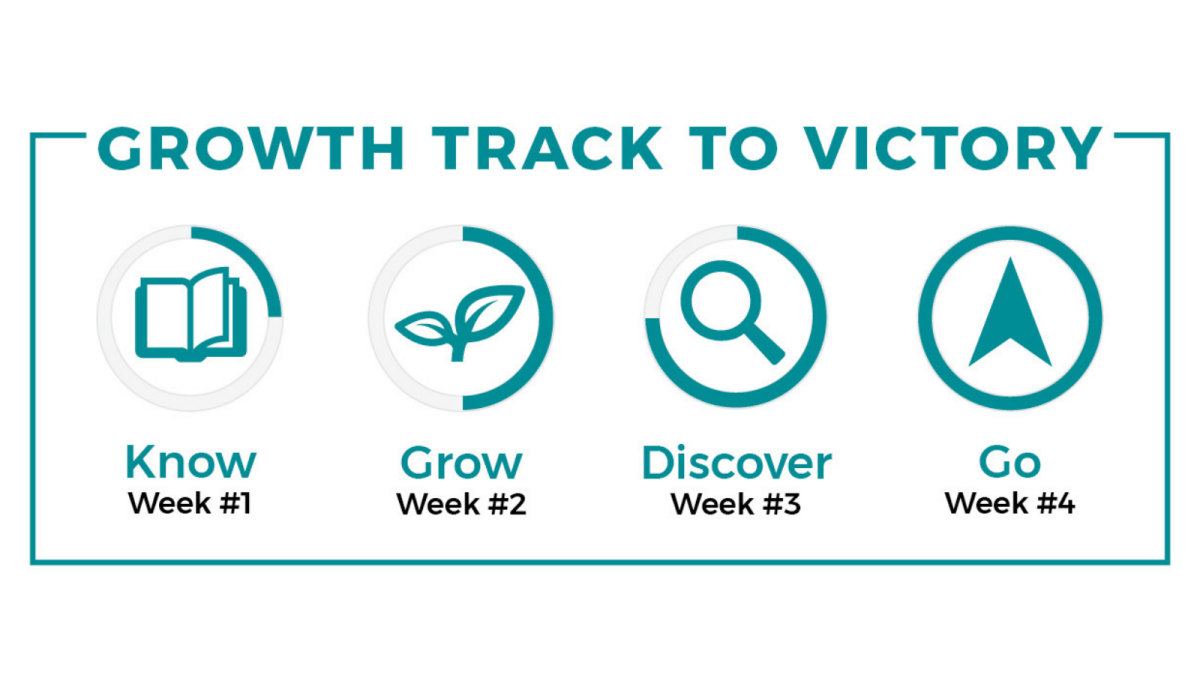 Monday, June 06, 2022, 7:00 PM - 9:00 PM
Classes start Monday, June 6th at 7:00p.
Growth Track is designed to help people get connected, grow, and make a difference in this world. It is also the pathway to becoming a member at Victory.
Whether you want to become a member or you want to get connected and grow in your purpose, our 4-week Growth Track is for you!
The Growth Track will now be a hybrid course, with the first session taking place in person with Pastors Pete + Debbie on Monday evening, June 6th. The following three sessions will be online to complete at your own pace. All graduates will have the opportunity to become a member + have an in-person lunch with the Pastors.
Here's what to expect:
CLASS 1 - KNOW: In this step, you will get to meet our Founding Pastors, Pete + Debbie Leal. We'll get to hear your story, and you'll get to hear ours.
CLASS 2 - GROW: In this step, you will learn about becoming a member and the importance of connecting to the local church.
CLASS 3 - DISCOVER: In this step, you will discover your gifts and see how your unique design reveals your purpose in life.
CLASS 4 - GO: In this step, based upon your personality and spiritual gifts, we'll help connect you to a SERVE TEAM that best fits you.
*Classes 2-4 are online modules
Questions? Contact Dr. Mel Tavares or Pastor Roy.