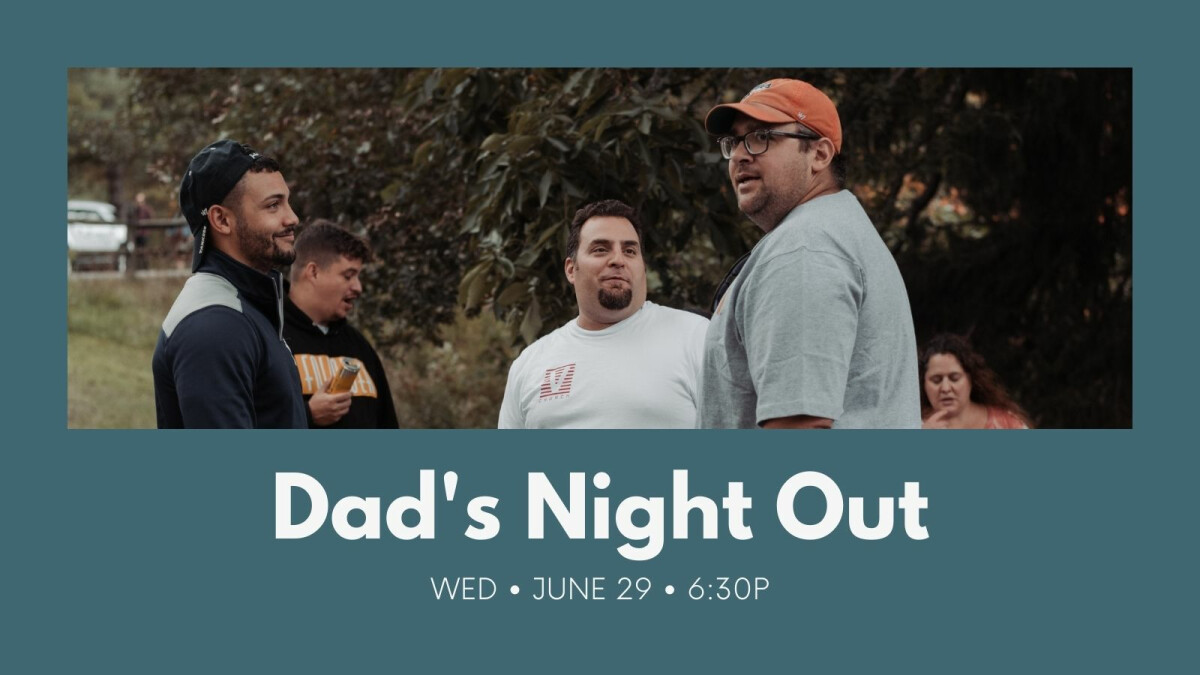 Wednesday, June 29, 2022, 6:30 PM - 9:30 PM
Being a dad comes with lots of responsibilities. It can take a lot of energy out of you. Take time for yourself to gather with other Victory Dads at Dad's Night Out! It will be on Wednesday, June 29th from 6:30p-9:30p at Danny Labieniec's house. Pastor Roy Bauer will be sharing an encouraging message to give you strength and joy as you lead your family.
The address will be provided in a confirmation email after you sign up.
This group is for dads with children 18 + under.
Learn more about our future events and stay connected by joining the Victory Families Facebook Group today.
Remember - DNO typically meets the 1st Wednesday of each month.
Questions? Contact Dan Labieniec by email or phone at 860-913-9048.