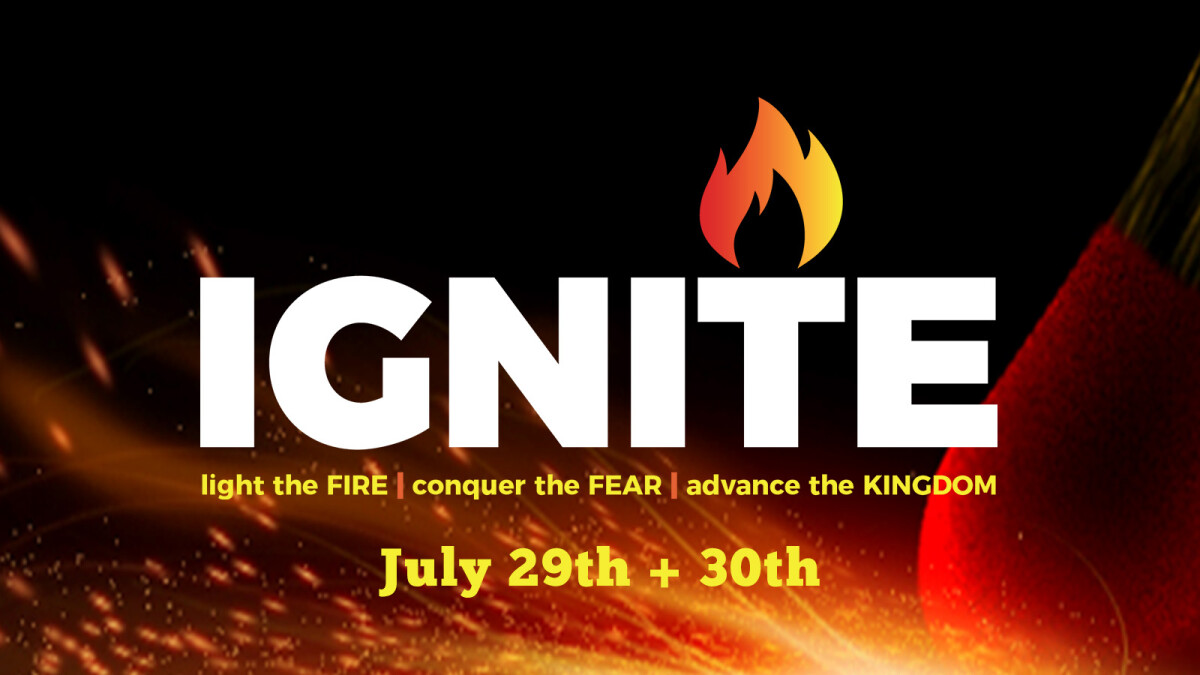 Saturday, July 30, 2022, 9:00 AM - 5:00 PM
For the creation waits in eager expectation for the children of God to be revealed.
- Romans 8:19 NIV
Conquer the fear of evangelism at Ignite on Friday, July 29th from 6:30p-9p and Saturday 30th from 9a-5p! Ignite is an equipping outreach event designed to build you up and make you more effective in your daily Christian walk. Attendees should bring money to get a meal or coffee on outreach times.
Ignite is for anyone who wants to go deeper in their relationship with the Lord and become a more impactful witness for the Kingdom. We will have a time of worship, hear from guest speakers, then we will go out and share the Good News with people we encounter*. This event is open to Victory Youth** and anyone 18+.
You will hear from speakers including:
Pastor Peter Leal - Senior Pastor - Victory Church, Middlefield, CT
Art Lazzari - Director of Evangelism - Victory Church, Middlefield, CT
Pastor Eliel Gonzalez - Senior Pastor - Habitation Church, Holyoke, MA
Through Ignite, you will:
Establish your identity in Christ,
Be encouraged to have practical intimacy with the Lord on a daily basis
Take the culture of the Kingdom of Jesus into the world in everyday encounters
Press into the Lord for salvation/rededication & baptism in the Holy Spirit
*Additional Information
*Outreach efforts should occur within the context of normal life, ie. talking while waiting in line, at checkouts, while eating a meal, while having a coffee, in other words during everyday activities. Do not camp out 'looking' for people, but follow the leading of the Holy Spirit and open with a smile or a kind word.
**Victory Youth 6th - 12th grade: Any current member of Victory Youth must be accompanied by a parent or guardian if they have not turned in a permission slip to Shaun Turpenning. Victory Youth that are attending and that have completed a permission slip may be accompanied by a Victory Youth Leader on Outreach periods to specific, predetermined locations.
We represent the Lord and we represent the leadership of Victory Church. We don't want to cultivate adversarial or hostile encounters…we will never argue someone into the Kingdom. If someone reviles you for sharing the love of the Father with them, bless them and move on.