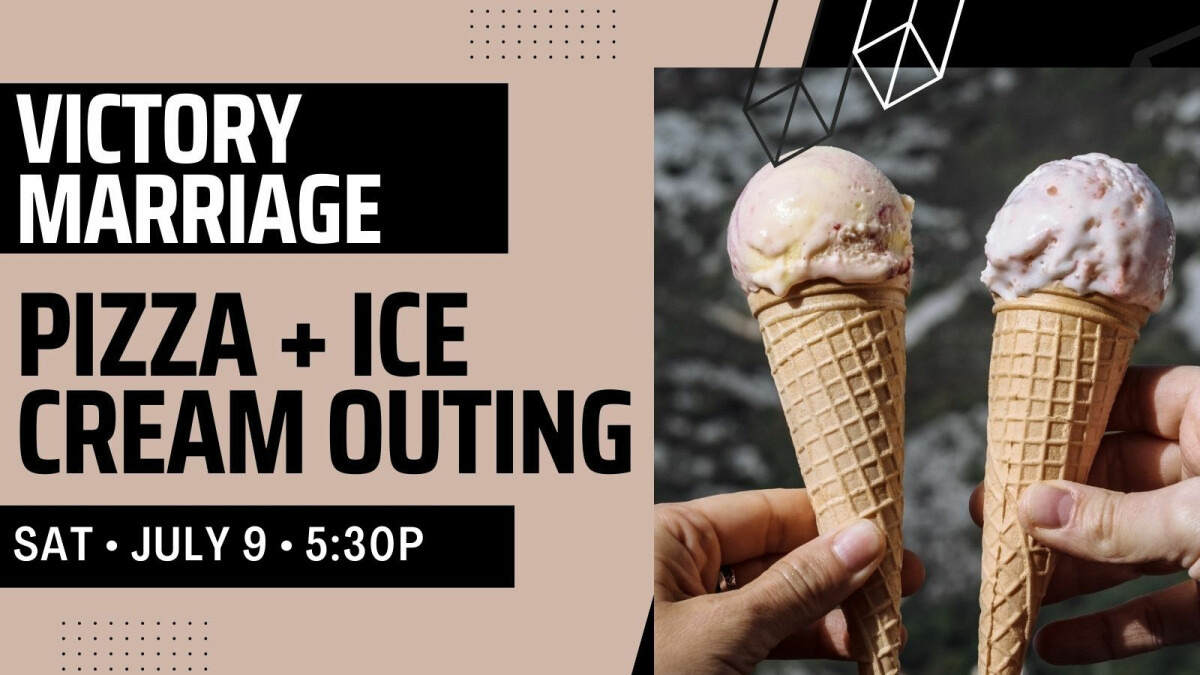 Saturday, July 09, 2022, 5:30 PM - 7:30 PM
It's date night! Couples are invited to join the Victory Marriage team for pizza and ice cream at Zingerella Pizzeria and Ice Cream Cafe in Plantsville on Saturday, July 9th from 5:30p-7:30p. This is a great opportunity to meet other couples walking with Christ and to connect with friends…Plus pizza and ice cream! Please be prepared to pay for pizza and ice cream. Check out the menu here!
*This event is for married and engaged couples.
The Victory Marriage Ministry exists to strengthen, transform, and equip marriages to build a solid, Godly foundation based on the covenant of love, forgiveness, respect, and oneness through Jesus Christ. Through this ministry, you will gain tools to build a strong foundation for your marriage no matter how long you've been married or what stage your marriage is in.
Questions? Contact Mario + Cathie Santiago or call Victory at 860-346-6771.