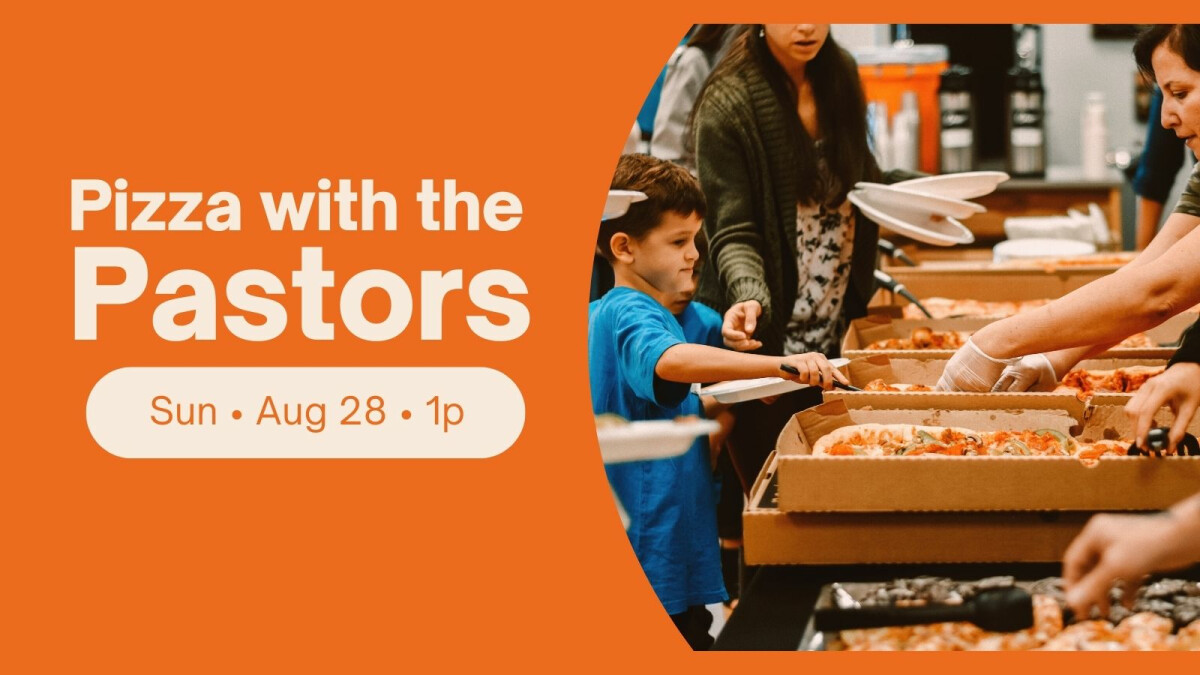 Sunday, August 28, 2022, 1:00 PM - 2:00 PM
We want to get to know you better!
If you've been attending Victory for 6 months or less, please join us for Pizza with the Pastors on Sunday, August 28th, immediately following the second service. This is the perfect opportunity to get to know our Victory Pastors + Leaders and have them get to know you.
We are SO excited to have you as part of our growing Victory family! Get the whole family signed up now!
Questions? Contact Sarah Tyrol or call 860-346-6771.