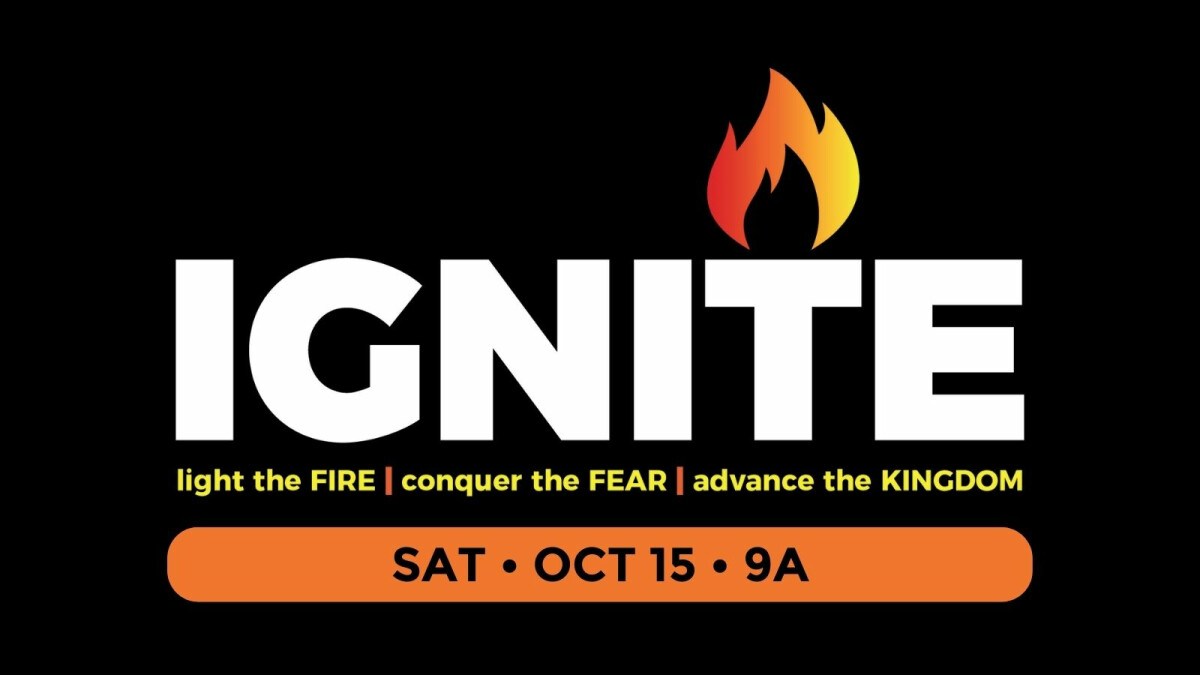 Saturday, October 15, 2022, 9:00 AM - 5:00 PM
The more you share your faith, the more natural it becomes!
If you want to grow in this area, the next IGNITE evangelism event is for you! IGNITE is happening on Saturday, October 15th. We will meet in the Youth Center at 9a to get encouraged and pray, and then we will go out* and share the Gospel, pray, and connect with our community.
*Participants should budget to pay for lunch or any activities they participate in.
Questions? Contact Art Lazzari or call 860-346-6771.