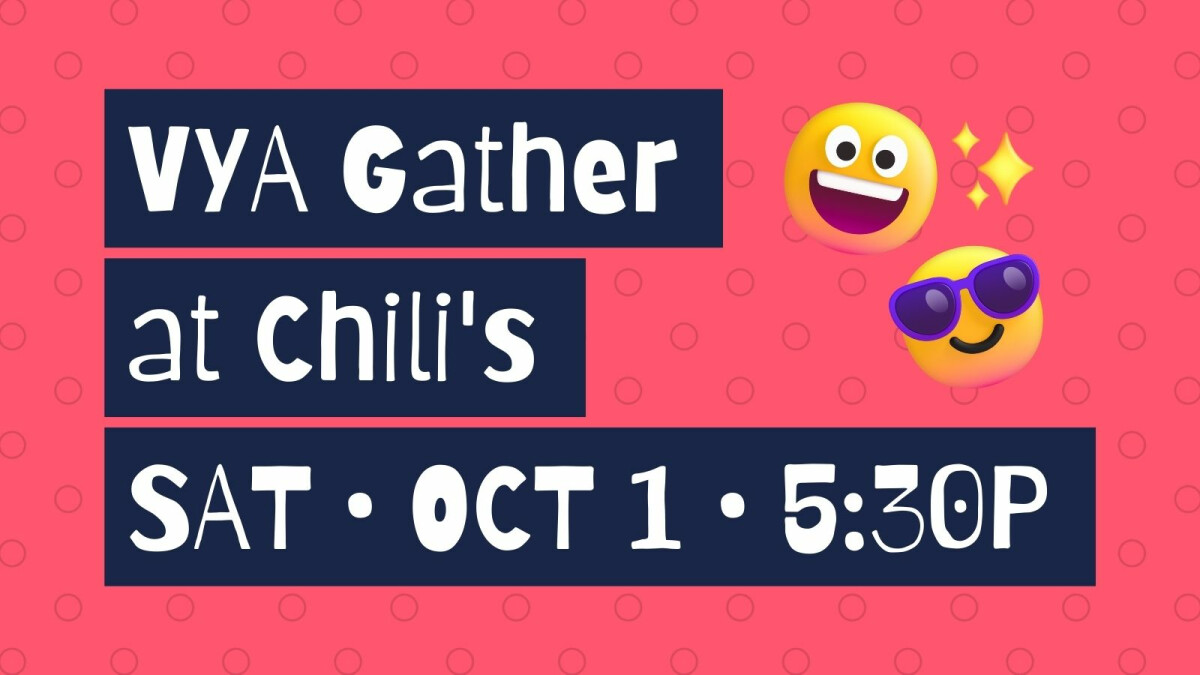 Saturday, October 01, 2022, 5:30 PM - 8:30 PM
Victory Young Adults* are getting together at Chili's in Cromwell on Saturday, October 1st at 5:30p. Check out the menu for prices, and please bring cash.
Questions? Contact Pastor Petey or call 860-346-6771.
*This group is for adults 18-30.
Victory Young Adults are committed to becoming fully-devoted followers of Jesus, growing in relationship with one another, and building the future of VICTORY Church together! We're ready, willing, and excited to see all that the Lord has for us with VYA!
Visit the VYA Facebook group to learn more.