Leadership
« Back to Staff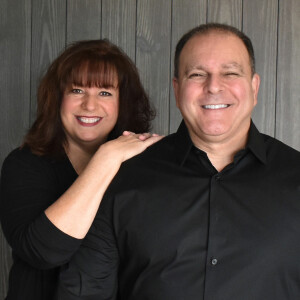 Pastors Pete + Debbie Leal
Founding & Lead Pastors
Pastor Pete is a native of Middletown, CT. He and his wife Debbie are the Senior and Founding Pastors of Victory. After graduating from Gloryland Bible College in S.C., they felt a compelling urging of the Holy Spirit to return to the area.
Upon returning, they planted and successfully launched Victory in June of 1987, beginning this phase of their spiritual and Pastoral journey by teaching a weekly Bible study with one individual in a living room.
Now Pastoring for over 30 years at Victory and celebrating weekly with several hundred church members, Pastors Pete & Debbie are just as excited, passionate, and energized for God's work as they ever were! They are ready to engage yet another generation of people seeking for the reality of God and a balanced and easily applicable understanding of the Scriptures.
When Pastor Pete isn't pumping some serious iron at the gym while Pastor Debbie cooks up a killer pasta sauce, their greatest joy is spending time with their two children, their spouses and granddaughters Layla, Mia, Bella, and Everly, along with grandsons Micah and Beau.