Leadership
« Back to Staff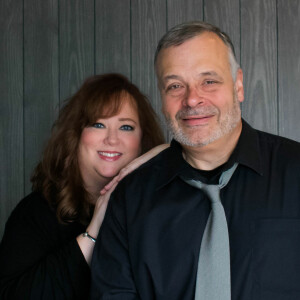 Pastor Roy + Christie Bauer
Associate Pastor &
Family Ministries Pastors
Pastor Roy and Christie have been part of the Victory culture since 1992. In January 2007, Pastor Roy became a part-time Associate Pastor, and in October 2017, he joined the staff full-time. In 2020, Christie was appointed to the position of Chief Operating Officer for Victory Church. In the same year, Pastor Roy + Christie Bauer were appointed as Victory Global Fellowship's Executive Directors. They have a long-standing passion for global mission work.
Together they have led group trips to Sincelejo, Colombia; St. Petersburg, Russia; and Minsk and Zhitkivichi, Belarus. They have also participated in trips to Cayo Mambi, Cuba, with Christie being one of the Keynote speakers at a Women's Leadership Conference and Roy traveling with a pastoral team to minister to village pastors. Roy has also taught at the Baltic School of Ministry in Ozolnieki, Latvia, and ministered in Murmansk, Russia.
They have four children, Matthew, Blake, Zachary, and Katherine. Two amazing daughters-in-law, Shelby and Jillian. And their pride and joy are five wonderful and beautiful granddaughters, whom they can't get enough of!!!